Rinmaru Games has released some new games, I don't know how long ago but whatever
The first of these games is present IN THIS POST:
Pichichama is back at it again, with a new game: ♥ Halloween Chibi Avatar ♥ This game is so adorable~! Of course, I had to make Volk with it c:

Look at the adorable Warlock Volk~
A very nice pro is the fact that you can MOVE THE NOSE! You can change the position of the nose on the face vertically! It's so cool!
HOWEVER, there is one gripe I have with this game: the eyes
As you guys may know, eyes really make an anime character for me. These eyes… are so freakishly large! Most of them don't even fit within the head very well!
The eyes I have are the only ones that truly go well…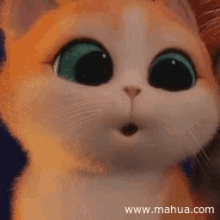 ALSO, it's kind of hard to make a guy without using the cloak outfit I have—All other outfits show a particular region that is pretty much exclusive to girls (unless you have gynecomastia)
There IS ANOTHER GAME out, by our friend* (*"Friend" is used loosely because we have never interacted) VeggieStudio, with a Demon Girl! (And yes, you really can't make a guy with this one). I choose not to show it, because I feel the artwork is… not mature, but a bit too risqué for a family-friendly website
However, you can play it by going to http://www.rinmarugames.com !
I hope you have fun!
❤❤❤❤❤❤❤❤❤❤❤❤❤❤
Please, no foul language in the comments. This is a family-friendly website
My YouTube – https://www.youtube.com/channel/UCy74hlHd3qFLneKkGBZF7yw
See My Vimeo for Lost Videos – Vimeo
End Theme by Musiqabox: https://www.youtube.com/channel/UCE2DFilOfTFpRJ1gNoP_NJA