2015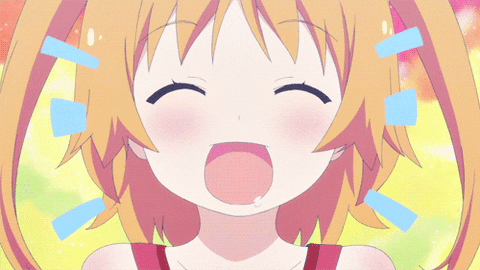 Young, innocent, a mincing boy with everlasting naiveté and a small vial of optimism within his soul. I came into the world of deviantART pure, loving, caring. Hoping that one day I could be one of the famous artists like Kphoria or otherwise. I was just starting art then… and I had next to no knowledge of the outside world – no knowledge of the cruel and disgusting processes that living being impose on another – no reason to believe that a male needed to be present for a baby to be concieved – only my book smarts.
I was much happier then… smiling, free.. I felt so welcome here at first. Getting to talk to one of my then-idols, meeting three new friends (one of which I'd not heard from since), and overall just feeling accomplished in myself. I felt like I actually meant something, even if I was nothing but a neutron, floating on a dust speck which was tucked neatly into a small pocket of the universe.
For once… maybe everything would turn out right…
TWO AND-A-HALF YEARS LATER | 2017
Heartbroken. My soul liquidated. The pessimistic cloud that was my true self had manifested into something bigger, stronger. I had always been a resentful person in one way or another, whether it was from the rotten apples at my school, constantly spoiling the harvest, or of the morons who murder their former beloveds, or the ones who cheat on them, or never loved them at all! The ones who run into the street without looking both ways, you name it… but that abhorrence has only been amplified since. New knowledge entered my mind… unwanted knowledge. Homophobes, religious hatred, rape, the true way that babies are born… the perversion and foul language that sours the soul of nearly all I come into contact with. Infidelity. Mistrust.
The worst of these…. my sworn archenemy – the one who has taken a hold of almost every single one of my companions, especially the ones that I hold closest to myself, the ones allowed just outside the icy basin at the foot of my Fortress of Kent. The one who always wins, who always gets what he wants; no matter how many times I speak, how many gifts I make, no matter how many times I reach out of my protective shell, at the threat of my own life, he always wins. Always forcing their hands to the blade, to turn it towards their own, faithful skin – to bring desires of leaping off of cliffs, disobeying doctors, thrusting themselves towards unfaithful partners. It is this enemy… the one thing I can never conquer. Although he has no hold on me, he is the very bane of my existence… for nearly all I show the slightest bit of compassion towards are subject to his grasp.
I have matured much from that jocular, life-relishing boy from two years ago. I have learned the truth – the sting of reality. That the vessels containing the sweet honey of perspicacity that wander so helplessly in this world are the minority. That true love, for me at least, is impossible to find. That happiness is simply a veil, a facade… a lie. Optimism is just one big act. While, yes, you feel great for a little while.. those little accomplishments, those few people that lift your spirits.. but you know in the end you'll just slip right back in the ditch.
The world is truly a horrible place, and most people in it. That people, in general, do not want to be your friend, or want anything to do with you. That the true "goodness" in this world, is rapidly shrinking – it is now the minority. This realm of darkness is my home, and I must accept it, lest I spend an eternity in purgatory for attempting to bring myself to the sweet Heaven… where true happiness resides. (sorry athiests.)
❤ ❤ ❤ ❤ ❤ ❤ ❤ ❤ ❤ ❤ ❤ ❤ ❤ ❤ ❤
My deviantART: Stewie106
My YouTube – https://www.youtube.com/channel/UCy74hlHd3qFLneKkGBZF7yw?